KOBELCO - CASE EXCAVATOR
HY-DASH FINAL DRIVE REBUILD
SK135 - SK115
Teijin Seiki / HY-DASH / NABTESCO
EXCAVATOR FINAL DRIVE
KOBELCO P/N YX15V00003F1
MOD # GM18VL2-k-33/56-10
CX135 - CX130


MACHINE SHOP SERVICE AND DRIVE ASSEMBLY

HY-DASH FINAL DRIVE
machining the hold flange bringing the tolerance to better than new spec. in most of these drives are out of wack right from the factory in most cases i can build them to better than new i have been building all types of final drives - transmissions-differentials - engines on and off highway
for over 25+ years call with
any parts service or final drive questions
OR
FINAL DRIVE REBUILD QUOTE.
CALL FOR SHIPPING QUOTE
LOCAL PICKUP WELCOME


SHOP 330-652-1234
CELL 330-503-8648
EMAIL
ANTHONY@SURPLUSINDUSTRIALSALES.COM





Remember when your final drive starts making noise or your floating seal starts leaking and you want to finish the day or the week you might finish your drive too.
$$$$$$
IT'S UNLIKLEY YOUR DRIVE WILL HEAL IT SELF.

WHEN YOUR DRIVE MOTOR SIDE OF YOUR FINAL DRIVE IS GROUND UP CHANGING YOUR FINAL DRIVE MIGHT NOT FIX YOUR PROBLEM YOUR MACHINE MIGHT HAVE HYDRAULIC SYSTEM ISSUES WITCH NEED ADDRESSED BEFORE YOU INSTALL A NEW OR REMAN DRIVE.



STARTING OUT WITH A SPINDLE & HOLD FLANGE WITH (3) NICE REAMER BOLT HOLES & (3) NEW RERAMER BOLTS INSTALL BEARINGS ON CAMSHAFTS HEAT THEM
DONT BEAT THEM INSTALL RV GEARS.
PUT IN TIME IF YOU DONT YOU WILL WISH YOU DID .
$$$$$$$


I CHECK FOR PROPER CAMSHAFT BEARING & HUB BEARING PRELOAD AND RV GEAR CLEARANCE MACHINE AS NEEDED IF YOU DONT YOU WILL HAVE PREMATURE DRIVE FAILURE.
$$$$$$$$$$
PUT YOU HAMMER AND CHISEL AWAY
THIS IS NOT A JOB FOR YOUR LOCAL CHISELER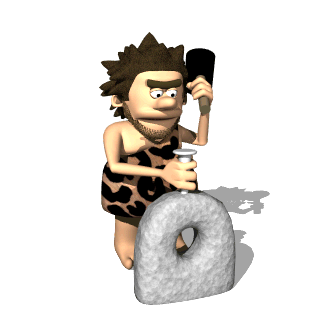 INSTALL HUB BEARING & FLOATING SEAL
INSTALL THE HUB - RV GEARS - DRIVE PINS TOP BEARING & BEARING HOLD FLANGE - BEARING RACES & SNAP RINGS BE CAREFULL DONT BIND UP THE HOLD FLANGE & LOCK UP THE REAMER BOLTS IT MUST BE PULLED DOWN EVEN IF NOT YOU CAN TURN THIS INTO A NIGHTMARE.
$$$$$$


INSTALL MOTOR SHAFT SEAL & MOTOR SHAFT
(2) SPEED SPRING & PISTION & PIVOT BALLS & SWASH PLATE BE SURE TO LAP MOTOR PARTS - SWASH PLATE - ROTOR - PISTIONS - VALVE PLATE & (2) SPEED PISTION & MOTOR COVER FOR THIS PART YOU MUST USE A LAPPING PLATE , PUT YOUR GRINDER & SAND PAPER AWAY IT WONT WORK IF YOU OVER LOOK THIS PART YOUR CASE DRAIN PRESSURE MAY BE TOO HIGH AND BLOW THE MOTOR SHAFT SEAL.
$$$$$$$

ASSEMBLE DRIVE MOTOR INSTALL ROTOR & PISTIONS & BRAKE DISCS & BRAKE PISTION.

IN THE REBUILDING PROCESS
ALL HYDRAULIC MOTOR PARTS ARE
MACHINE LAPPED FOR PROPER FIT & SEAL
MANY SHOPS DONT DO THIS OR DON'T KNOW HOW TO
THEY WASTE YOUR TIME AND MONEY WHEN YOUR DRIVE DOESN'T PERFORM PROPERLY.
$$$$$$$$$$$$$$$$$$$$$$$
PUT YOU HAMMER AND CHISEL AWAY
THIS IS NOT A JOB FOR YOUR LOCAL CHISELER.

MORE PICTURES COMMING SOON

MANY SHOP OWNERS
TELL YOU WHAT THEY CAN DO
I CAN SHOW YOU WHAT I DO.